A garage sale can be an excellent way to declutter your home, make extra cash, and connect with your community. However, hosting a successful garage sale requires careful planning, organization, and creativity.

This step-by-step guide will take you through setting up and executing a successful garage sale right in the comfort of your driveway. We've got you covered, from preparing and pricing your items to attracting buyers and ensuring a positive experience. So, let's get started!
Step 1: Declutter and Sort Your Items
The first and most crucial step to hosting a successful garage sale is to declutter your home. Begin by going through each room and identifying items that are in good condition but no longer serve a purpose in your life. Sort these items into three categories: those you want to sell, donate, or discard. Be objective during this process to ensure that only desirable and functional items make it to the sale. Remember, one person's clutter could be another person's treasure.
Decluttering helps you prepare for the garage sale and gives you a more organized living space. If you find it challenging to part with some items, remember the benefits, including creating more room, reducing clutter, and finding new homes for your pre-loved possessions.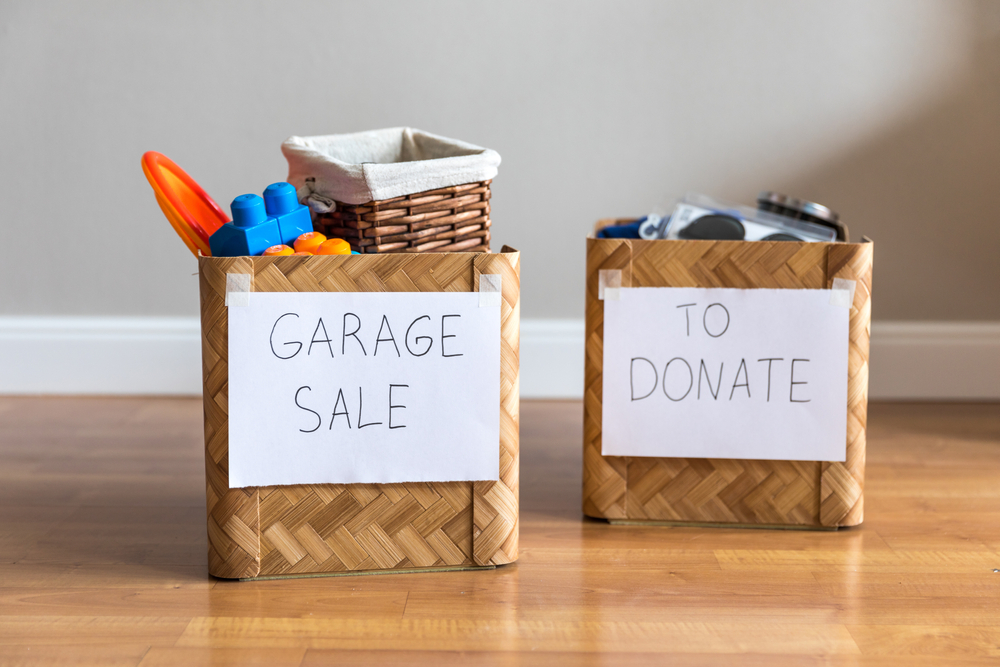 Step 2: Choose the Best Items to Sell
Once you've decluttered and sorted your items, it's time to curate the best selection for your garage sale. Remember that quality over quantity is key. Choose things in good condition, have a reasonable resale value, and are likely to appeal to potential buyers. High-demand items such as electronics, furniture, sporting goods, and children's toys often sell well. Additionally, consider showcasing unique or vintage pieces to attract collectors and enthusiasts. The more appealing your selection, the higher the chances of a successful sale.
It's essential to balance sentimental value and practicality when choosing what to sell. While it might be tough to part with certain items, focusing on their potential to find new homes and be appreciated by others can make the process more rewarding.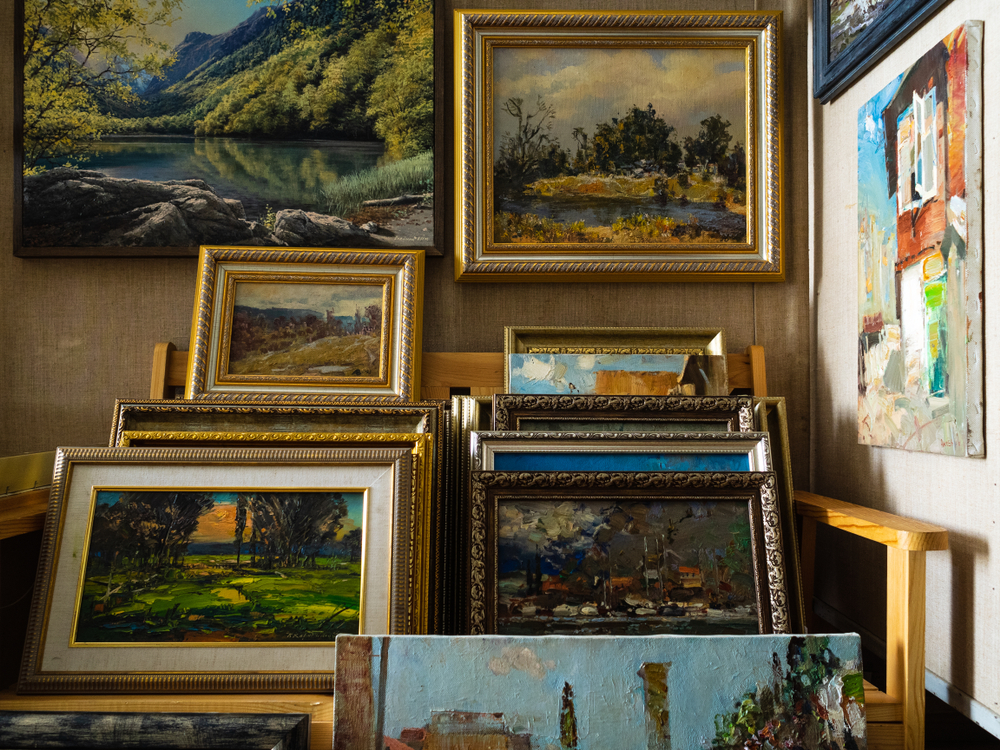 Step 3: Clean and Repair Items
Before displaying your items, take the time to clean, refresh, and repair them. Dust off furniture, wipe down electronics and mend any visible wear and tear. Well-maintained items create a positive impression and instill confidence in potential buyers. If you sell electronic devices or appliances, ensure they are fully functional and include any necessary accessories (batteries, cords, etc.).
For clothing items, give them a thorough wash or dry cleaning, and make sure they are free of stains or odors. Presenting clean and well-maintained things will make them more appealing and justify their prices to potential buyers.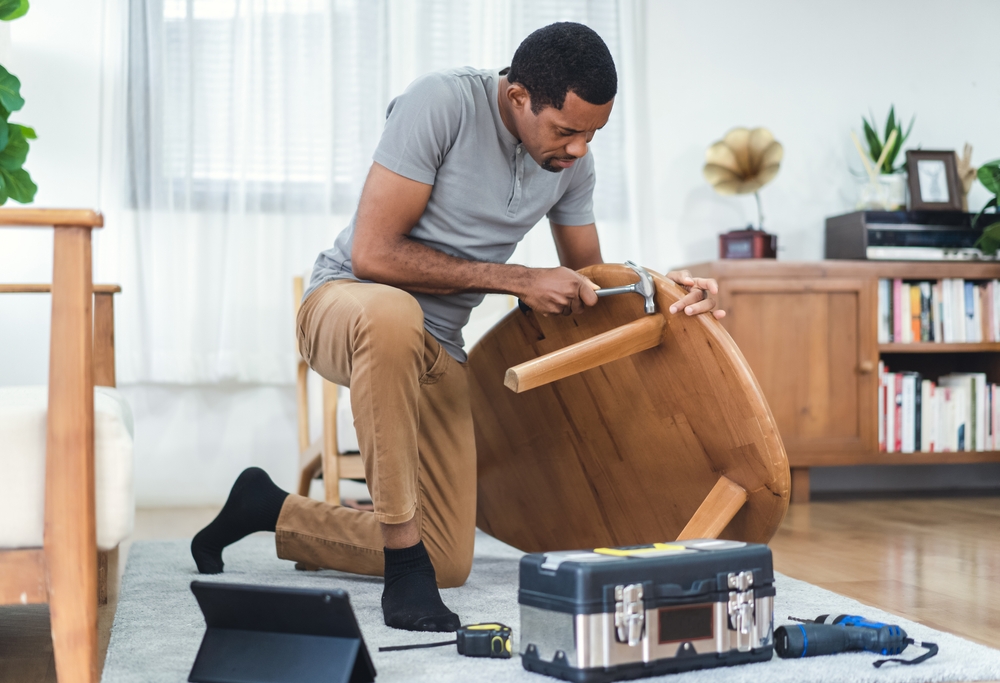 Step 4: Set a Date and Advertise
Choosing the correct date and time for your garage sale is crucial to attracting steady foot traffic. Typically, weekends are the best option, as more people are likely to be available to visit. Check your local community's event calendar to avoid scheduling the sale during holidays or major community events that could overshadow your garage sale.
Advertising is essential to ensure that people know about your garage sale. Utilize various platforms to spread the word, such as free online classifieds, social media, neighborhood forums, and community bulletin boards. Create eye-catching posters and flyers with precise details about your sale's date, time, and location. Placing signs at prominent intersections around your neighborhood can help direct potential buyers to your garage sale.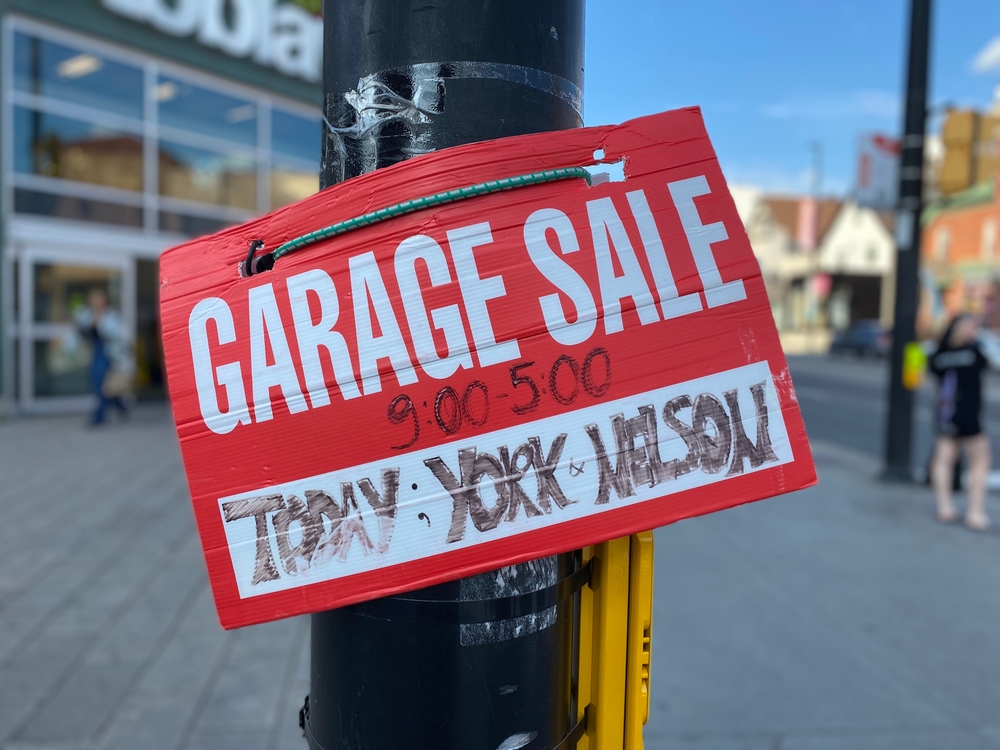 Step 5: Organize and Price Your Items
An organized garage sale is a successful garage sale. Group similar items together to create an efficient and easy-to-navigate shopping experience for your visitors. For example, place clothing items on racks, books on shelves, and kitchenware on tables. Consider setting up a designated area for electronics or high-value items to attract attention.
Correctly pricing your items is crucial to facilitate smooth transactions. While haggling is expected at garage sales, clearly marked prices provide buyers with a starting point and help streamline the negotiation process. Be realistic with your pricing; research similar items online or visit local thrift stores to gauge appropriate price ranges. Consider using color-coded stickers or tags for different price points, making it easier for buyers to identify the cost of items.
Keep in mind that pricing can significantly impact sales. If you're unsure about an item's value, consider labeling it as "Make an Offer" to encourage potential buyers to engage with you and make a reasonable offer. Remember, your primary goal is to declutter, and pricing items too high can lead to keeping things you have to put back into storage or moving to your new house.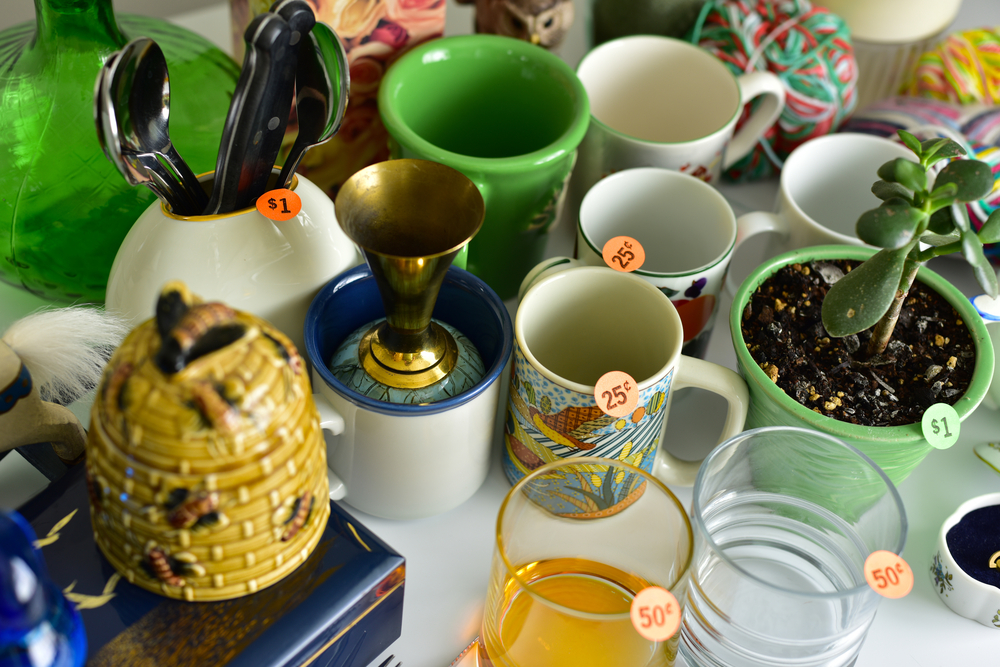 Step 6: Set Up an Attractive Display
Presentation is crucial in attracting potential buyers and encouraging them to browse your items more. Create an inviting display that captures visitors' attention and encourages exploration. Use tables, racks, and shelves to organize items neatly and efficiently. Place some eye-catching items at eye level to attract immediate interest.
Get creative with your display techniques. Group complementary items together to inspire additional purchases. For instance, showcase dishes with matching glasses or pair clothing items with accessories. Use colorful tablecloths or backdrops to add vibrancy to your setup. Allow visitors to move around comfortably and easily browse your items.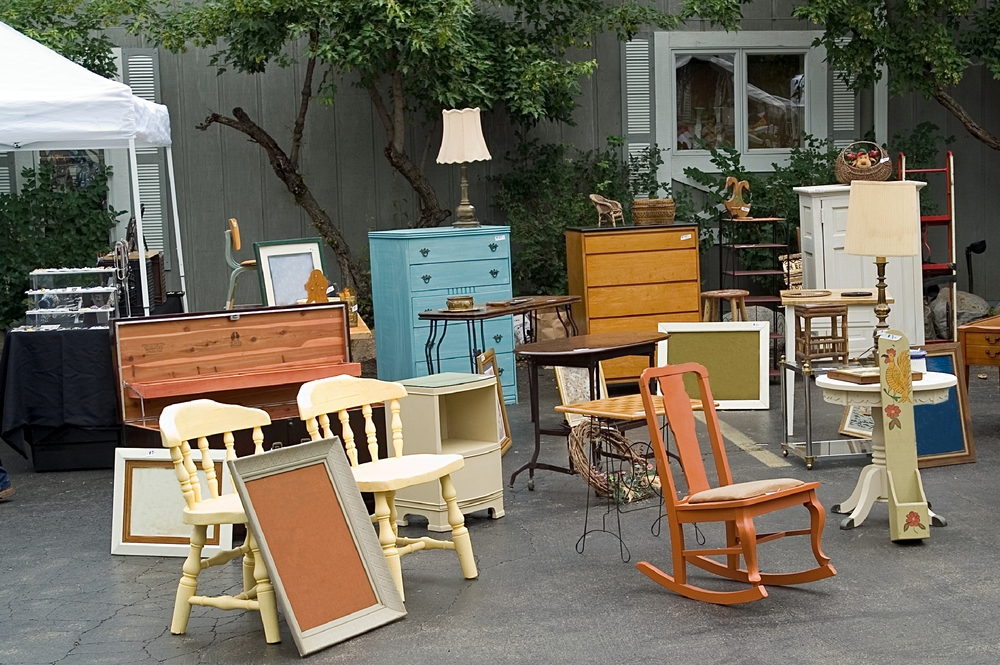 Step 7: Provide Necessary Amenities
Enhance the shopping experience for your visitors by providing the necessary amenities. Have a marked restroom area, and consider offering refreshments like bottled water or lemonade for sale, especially on hot days. Shopping bags or boxes can also make it easier for buyers to carry their purchases.
Small touches like these can leave a positive impression on visitors and contribute to the overall success of your garage sale.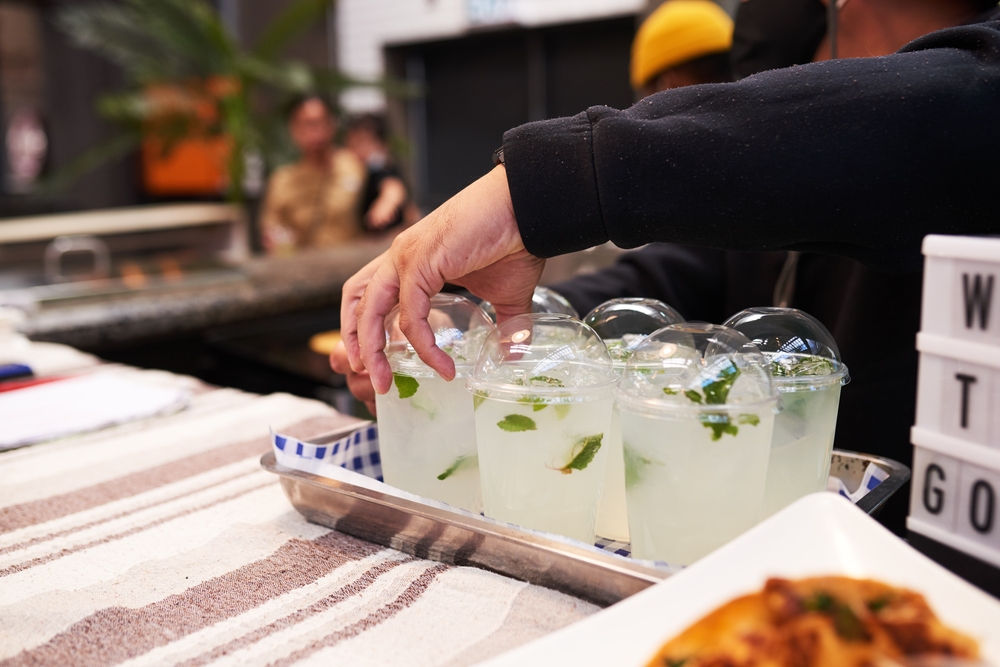 Step 8: Be Friendly and Engaging
A welcoming and friendly demeanor can significantly impact your customers' experience. Greet visitors with a smile, answer their questions, and be approachable. Engage with customers without being pushy, allowing them the space to browse comfortably. You can even tell a charming story or two about some of your items! This often piques the interest of potential buyers. Be open to negotiating prices within reason, leading to more sales and satisfied customers.
Being attentive and helpful to potential buyers can build trust and rapport, encouraging them to consider more purchases and spreading positive word-of-mouth about your garage sale.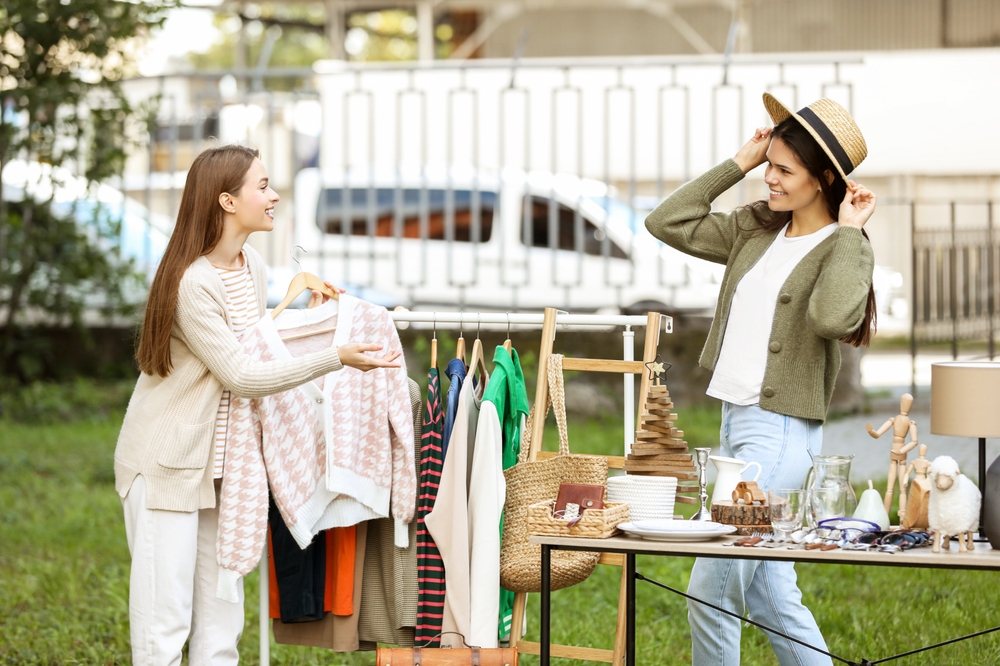 Step 9: Security and Cash Handling
While most people who visit garage sales are genuine buyers, it's essential to prioritize safety and security. Enlist the help of family members or friends to keep an eye on the sale and deter potential theft. Have someone accompany you throughout the event to ensure security and address concerns.
Consider using a cashbox or fanny pack to keep cash on your person and periodically transfer more significant amounts to a secure location inside your home. It's always best to be cautious with handling money during the sale.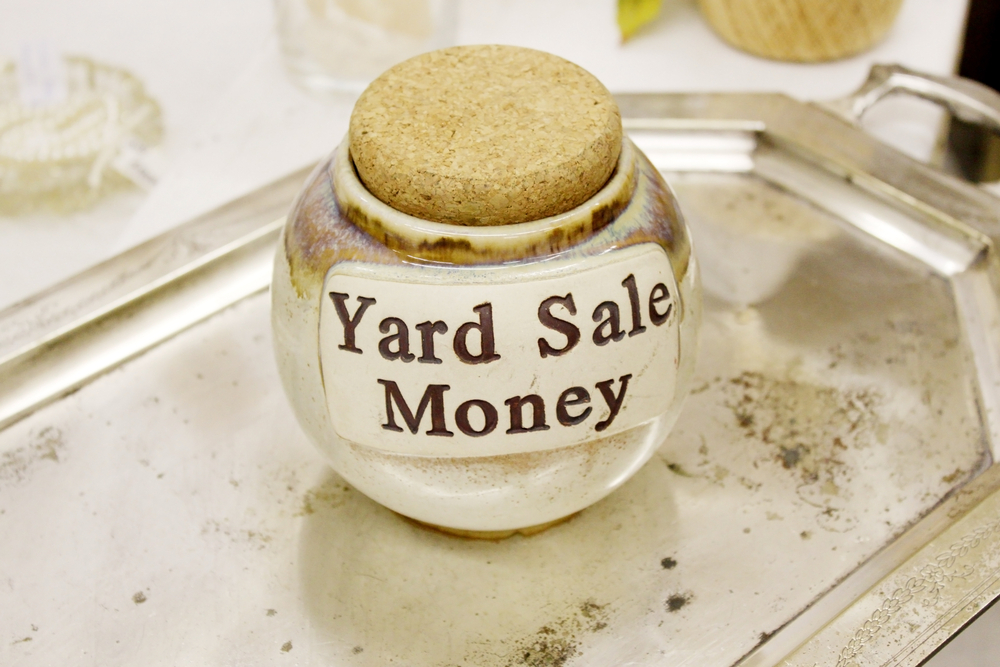 Step 10: Offer Discounts Towards the End
As your garage sale progresses, consider offering discounts to encourage more sales. Implementing a "last hour" discount, where a certain percentage off is applied to prices during the sale's final hour, can motivate hesitant buyers to make purchases and help clear out more items.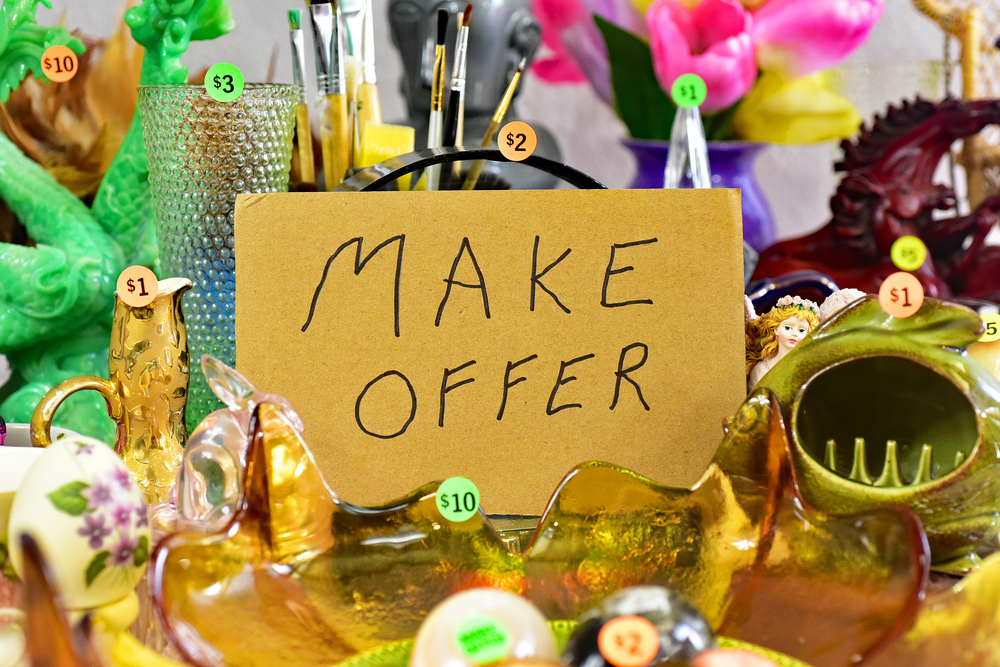 A Successful Garage Sale at Home!
Hosting a successful garage sale at home requires careful planning, organization, and creativity. By decluttering, choosing the right items to sell, effectively advertising, and providing an attractive display, you can increase the likelihood of attracting a steady stream of buyers.
Remember to be friendly, engage with customers, and price items realistically to encourage sales. With these tips and tricks, you'll be well on your way to decluttering your home and making extra cash through a profitable garage sale. So roll up your sleeves, gather your items, and prepare for a successful garage sale experience! Happy selling!